Profiles
Impressions from previous One Health BSc and MSc Summer Schools
2021 VIRTUAL SUMMER SCHOOL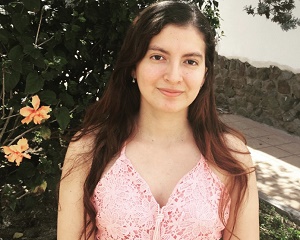 Maily González
I recently graduated from Biology at Yachay Tech University, in Ecuador. My area of interest is Biotechnology. I would like to do a master's degree in Biotechnology with applicability to animal and human health. I chose the One Health Summer School because it provides an education based on key issues related to air pollution and its connections to global health.
The One Health Summer School was a truly international experience. I loved the insightful academic environment and the exposure to international perspectives. Through interacting with leading One Health scientists during virtual visits to multiple research labs, I am now able to think critically about what the future of this field could become, and am inspired to pursue further studies in these subject areas. I totally recommend the summer school, it was very interactive in all aspects (academic, cultural and professional). The best part was the final project, in which you collaborate with students from different areas of science, achieving an enriching multidisciplinary approach. I really enjoyed the summer school and I made a lot of connections with people from all over the world. I have never learned so much in only one week. This summer school was without a doubt a gratifying experience and went far beyond my expectations.
2021 VIRTUAL SUMMER SCHOOL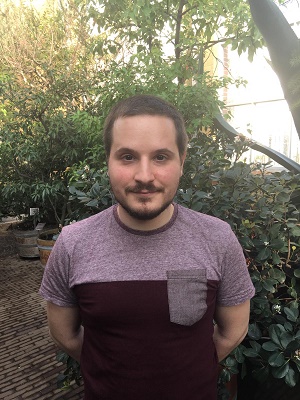 Bernardo Couto Soares
In one of the lectures from the Summer School, Prof. Dr. Siegfried Hapfelmeier shared a slide with an outline of a human body filled with two components, microorganisms and human cells. He stated that our bodies are made of 50% of each to demonstrate our symbiotic existence. As we all experience the consequences of a global pandemic, it has never been more pressing to rethink the way we approach these very intricate relations. There is a need for an interdisciplinary engagement in complex topics, which this course attempts to do in the context of One Health.
At a personal level, having started my studies in veterinary medicine in Portugal and then transitioning into sociology and medical anthropology at the University of Amsterdam, the particular approach to One Health taught within this Summer School, allowed me to connect these different academic fields through the concept of symbiosis. In social sciences and humanities, this concept allows to evidentiate the interdependence and coevolution between humans and nonhuman animals, with the intent of thinking and becoming together within non-anthropocentric realities. While in the medical sciences, as elaborated within this Summer course, allows to understanding the complex interactions between human, animal and plant health within food production systems.
I would recommend other students from social sciences and humanities, interested in conducting research or working in the field of Global Health, to attend this course as it has excellent potential to bring together students to think within an interdisciplinary approach about health, sustainability and food production. Despite the lack of knowledge in the particular jargon and technologies described, the course still gives an insight into how scholars from the different fields of microbiology, soil science and veterinary medicine think and approach complex issues with food production systems. For someone like me, positioned within the area of Science and Technology Studies and interested in Veterinary Anthropology and the social science engagement with One Health approach, this course provided insight into recent technological developments, scientific practices, and contemporary ways of thinking about One Health.
2021 VIRTUAL SUMMER SCHOOL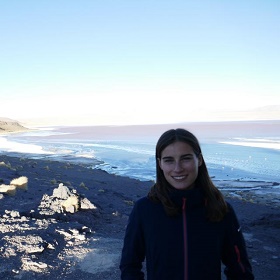 Milou van de Voort
I am a third year student of the bachelor Food Technology at Wageningen University and Research, in the Netherlands. My areas of interest are food, health and the environment. My main goal by following the one health summer school was to learn more about how I can combine my own field of expertise with other disciplines to create optimal health for people, animals and our environment. I feel that the summer school thought me a lot about this. From different experts we learned about farming, ruminants, plants, soil and more. Furthermore, I loved that the summer school was international and interdisciplinary. Even though the summer school was completely online, we still had loads of contact with each other by working in small groups. To hear about everyone's background and their culture, was very interesting and fun. Furthermore, the fact that everyone has a different scientific background gives many perspectives, from which I learned a lot. There were also some fun activities planned. This was really nice, since it gave us a chance to socialize even more with each other and learn more about each other's cultures. Overall, I am grateful for experiencing this summer school and I would definitely recommend it!
2021 VIRTUAL SUMMER SCHOOL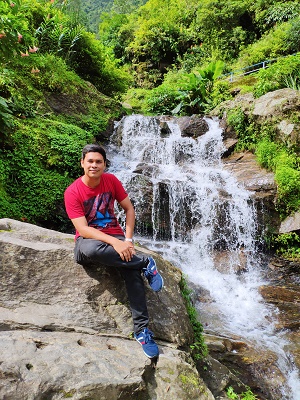 Md. Ismail Gazi
I am a medical doctor from Bangladesh and recently graduated with a Master of Public Health degree at Daffodil International University in Dhaka.
As a student of epidemiology, I was looking for a short course on One Health that I had a particular interest in and found this One Health summer school at the University of Bern. The course contents attracted me but did not have any idea how I would attend the summer school virtually! However, when I got an offer letter and registered on their website, I was amazed by the online learning platform and features!
This One Health summer school was an excellent experience for me! I was fortunate to have such an opportunity to learn from world-renowned academics and scientists. I definitely admire the high-quality swiss education and rich culture. Though it was a virtual summer school, we were lively engaged with each other with group work, virtual lab visits, different social events and interactive question-answer sessions, just as we would in-person classroom.
The course was well structured, and I enjoyed the way I learned in the interdisciplinary and multicultural environment. It started with a scenario that led us to brainstorm in solving complex issues related to One Health. Every small group discussion was followed by relevant lectures of the professors and academics that enriched and sustained our knowledge. This Summer School was a new horizon for me, and the final project allowed me to learn new skills to deal with One Health related issues.
I spent a lovely week full of unique and unforgettable experiences with students from different backgrounds, cultures and nationalities. It was the perfect opportunity to meet other people with diverse academic backgrounds, make new connections, share our culture and knowledge, and learn from globally renowned experts. I strongly recommend this summer school for anyone interested in learning and using the One Health approach to address complex issues in human, animal and environmental health.
2021 VIRTUAL SUMMER SCHOOL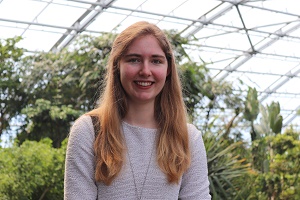 Cassandra Meierhofer
I am a Geography student at the University of Zurich in Switzerland and attended the One Health Summer School just after having completed the third year of my bachelor's degree. I am very interested in environmental issues and food-systems, which led me to apply for this course. My participation in the summer school at the University of Bern was a great experience, both on an academic and social level. Due to the program's interdisciplinary nature, I was able to deepen my understanding of a wide range of topics far beyond my usual fields of study. Focusing on the role of Hidden Players in the Food Chain, we discussed the potentials and challenges in the research fields of ruminants, plants, soils as well as of gut and maternal microbiota. The program of the summer school introduced us to the complexity and interconnectedness of various actors in the food chain. These insights definitely raised my awareness of the importance of interdisciplinary collaboration as well as of the concept of One Health. The summer school was a great experience not only on an academic but also on a social level. Although the course had to be conducted online, I was able to meet students from all around the world with various academic as well as cultural backgrounds. This made the week not only interdisciplinary but international, which also enabled us to broaden our understanding of intercultural collaboration. I am very grateful for having been given the opportunity to participate in this week and can only recommend it!
One Health Virtual Summer School 2021: Kelly Heroux, American, Master of Science, Global Change Ecology, University of Bayreuth
One Health Virtual Summer School 2021: Diana Pineda Fernández, Mexican, Master of Science, Global Change Ecology, University of Bayreuth
One Health Virtual Summer School 2021: Aparna Ananthanarayan, Indian, Final year Bachelors, Biotechnology Engineering, Ramaiah Institute of Technology
One Health Summer School 2019: Rosanne de Jong, Dutch, BSc Veterinary Biosciences, University of Glasgow
Sophie Gulliver, Australian, Masters of Ecology and Evolution, University of Bern
One Health Summer School 2019: Michael Ketema, Ethiopian, University of Göttingen, Master in Sustainable International Agriculture
2019 Summer School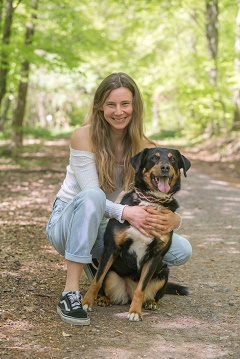 Lea Bach
I`m studying Veterinary Medicine at the University in Vienna. Currently I am studying in the 6th (the last) year doing my specialization on Ruminants and Equine medicine.

I found out about the One Health Summer School on the internet looking for summer school courses related to One Health and Zoonosis in general. I chose to participate because I wanted to understand better the whole picture of our work as veterinarians. I think today it´s getting more and more important to combine different disciplines, to be able to address challenges of the modern world. If we share our specific knowledge we can find better solutions and work more efficiently so we can live in a world we would like to live in. An interdisciplinary discourse is always a benefit for everyone. To rethink one`s own lifestyle regarding our nutrition, animals, environment etc. In addition, I like getting to know new people, new places and sharing different ideas.
The programme was really diverse and interesting. I enjoyed the different teaching methods, including the excursions, lab work and lectures. It was a nice mix of different interesting topics from various disciplines. What I especially liked, was that all the academics were very friendly and happy to interact with the students. We could ask them anything and they would always give us helpful explanations.

Bern is a beautiful city in general. It is great to go everywhere by bike and enjoy the Bernese summer. The river "Aare" provides an excellent opportunity to enjoy a refreshing bath after lectures. There are lots of delicious ice cream places and lots of things to do around e.g. I visited a place to climb called "Bimano" what was an excellent place where you could combine sports with dinner or only after sports drinks. Last but not least, it´s worth mentioning that the typical Bernese after work activity is to take an "Apero", have drinks and snacks with colleagues.
2019 Summer School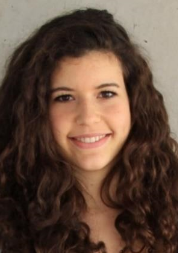 Vivianne Brönnimann
"I finished my Master in Molecular Life Sciences at the University of Bern in 2019. Because studying together with students from different academic as well as cultural backgrounds has always been intriguing and motivating for me, I signed up for the One Health summer school 2019. It connected many aspects of global problems and I found myself being eager to learn more about the world and sustainability!
During the course we visited several laboratories of the University of Bern as well as agricultural production sites, and at the end student groups gave creative presentations about biotechnology solutions of problems discussed during the week. While the lab visits allowed an exchange with the academics, the group work let us to interact with our fellow students.
My take-home message from the course is that in order to live in a healthier world, experts from different fields need to come together and solve problems in an interdisciplinary way.
Regarding the venue, Bern is my hometown, and I can highly recommend swimming in the river 'Aare' and visiting the beautiful old town. Also, make sure you take a trip to the mountains nearby!"
2019 Summer School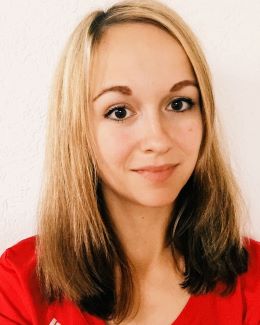 Kristýna Filipová
I am originally from Czechia and I am studying a Master in Molecular Life Sciences at the University of Bern. I enjoy my studies a lot and was happy to find out about the summer school, as it offered the chance for me to gain a different perspective and acquire knowledge in new but related fields of expertise.
Via the summer school we gained a great deal of knowledge about various interactions between environment, plants, animals and humans. We also had the opportunity to go on excursions to different food production systems in Switzerland, to get hand-on-laboratory experience and attend lectures from respected academics. During "Apero" (= Swiss after work drinks) we could get to know each other better and exchange our knowledge.
Bern is a wonderful city with a historical centre and a beautiful view of the mountains. A unique area in the heart of Bern is BearPark with brown bears, which is located on the banks of river Aare. Swimming in this river is a popular and favourite activity, not only for participants of the Summer School!