Impressions from the 2019 One Health BSc and MSc Summer School
Rosanne de Jong, Dutch, BSc Veterinary Biosciences, University of Glasgow
Sophie Gulliver, Australian, Masters of Ecology and Evolution, University of Bern
Michael Ketema, Ethiopian, University of Göttingen, Master in Sustainable International Agriculture
Student Testimonials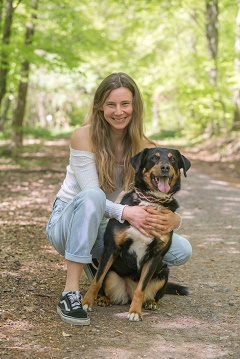 Lea Bach
I`m studying Veterinary Medicine at the University in Vienna. Currently I am studying in the 6th (the last) year doing my specialization on Ruminants and Equine medicine.

I found out about the One Health Summer School on the internet looking for summer school courses related to One Health and Zoonosis in general. I chose to participate because I wanted to understand better the whole picture of our work as veterinarians. I think today it´s getting more and more important to combine different disciplines, to be able to address challenges of the modern world. If we share our specific knowledge we can find better solutions and work more efficiently so we can live in a world we would like to live in. An interdisciplinary discourse is always a benefit for everyone. To rethink one`s own lifestyle regarding our nutrition, animals, environment etc. In addition, I like getting to know new people, new places and sharing different ideas.
The programme was really diverse and interesting. I enjoyed the different teaching methods, including the excursions, lab work and lectures. It was a nice mix of different interesting topics from various disciplines. What I especially liked, was that all the academics were very friendly and happy to interact with the students. We could ask them anything and they would always give us helpful explanations.

Bern is a beautiful city in general. It is great to go everywhere by bike and enjoy the Bernese summer. The river "Aare" provides an excellent opportunity to enjoy a refreshing bath after lectures. There are lots of delicious ice cream places and lots of things to do around e.g. I visited a place to climb called "Bimano" what was an excellent place where you could combine sports with dinner or only after sports drinks. Last but not least, it´s worth mentioning that the typical Bernese after work activity is to take an "Apero", have drinks and snacks with colleagues.
Student Testimonials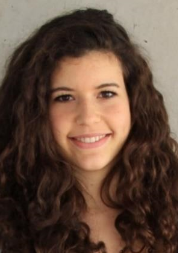 Vivianne Brönnimann
"I finished my Master in Molecular Life Sciences at the University of Bern in 2019. Because studying together with students from different academic as well as cultural backgrounds has always been intriguing and motivating for me, I signed up for the One Health summer school 2019. It connected many aspects of global problems and I found myself being eager to learn more about the world and sustainability!
During the course we visited several laboratories of the University of Bern as well as agricultural production sites, and at the end student groups gave creative presentations about biotechnology solutions of problems discussed during the week. While the lab visits allowed an exchange with the academics, the group work let us to interact with our fellow students.
My take-home message from the course is that in order to live in a healthier world, experts from different fields need to come together and solve problems in an interdisciplinary way.
Regarding the venue, Bern is my hometown, and I can highly recommend swimming in the river 'Aare' and visiting the beautiful old town. Also, make sure you take a trip to the mountains nearby!"
Kristyna Filipova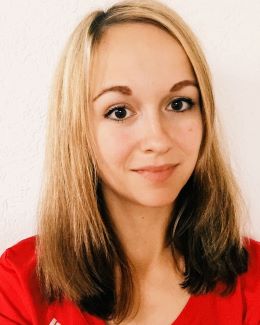 Kristýna Filipová
I am originally from Czechia and I am studying a Master in Molecular Life Sciences at the University of Bern. I enjoy my studies a lot and was happy to find out about the summer school, as it offered the chance for me to gain a different perspective and acquire knowledge in new but related fields of expertise.
Via the summer school we gained a great deal of knowledge about various interactions between environment, plants, animals and humans. We also had the opportunity to go on excursions to different food production systems in Switzerland, to get hand-on-laboratory experience and attend lectures from respected academics. During "Apero" (= Swiss after work drinks) we could get to know each other better and exchange our knowledge.
Bern is a wonderful city with a historical centre and a beautiful view of the mountains. A unique area in the heart of Bern is BearPark with brown bears, which is located on the banks of river Aare. Swimming in this river is a popular and favourite activity, not only for participants of the Summer School!